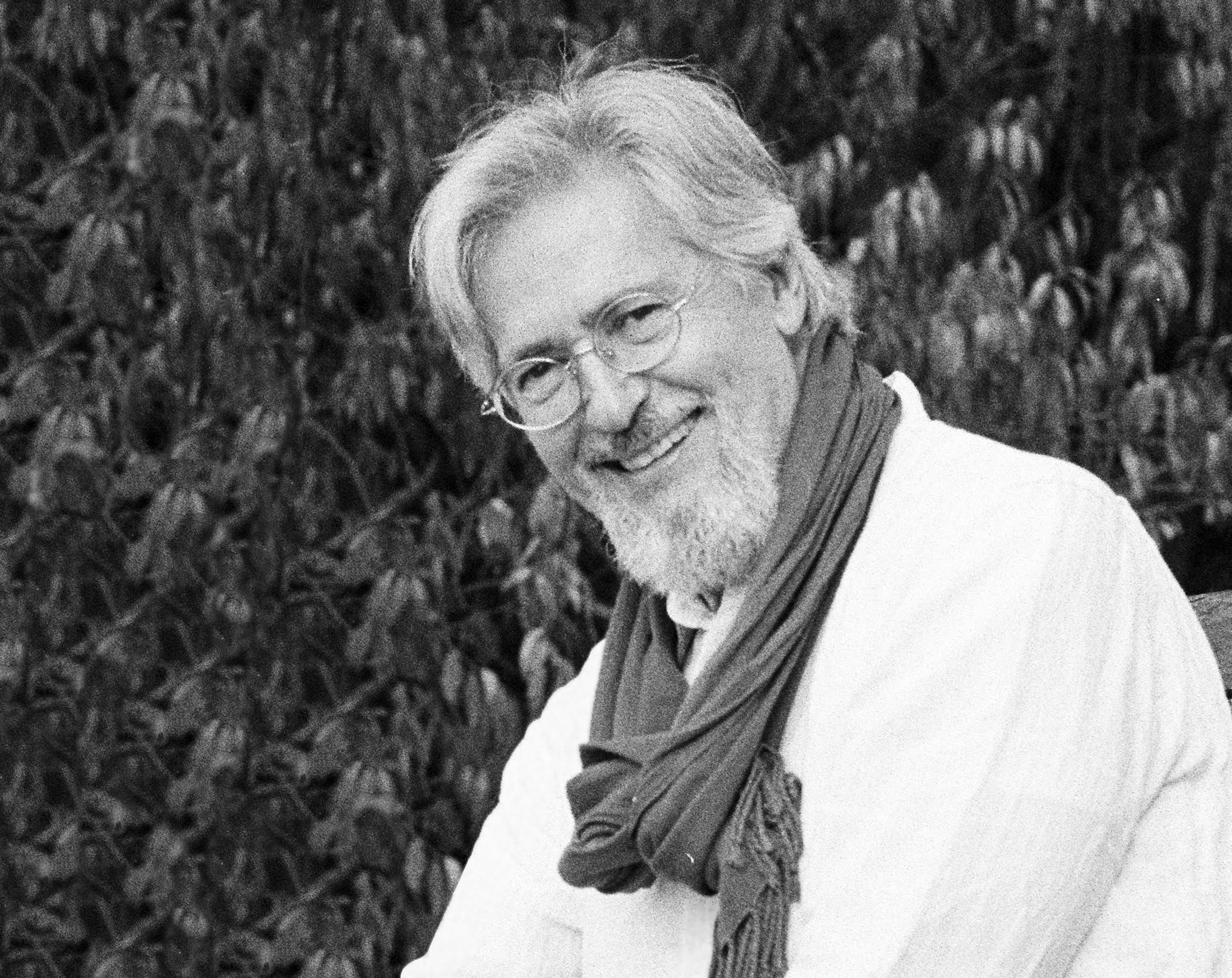 DFoto: Li Huashuai
 Domènec Corbella
(Vallfogona de Riucorb, Catalonia, 1946) is a painter, teacher and researcher, professor at the University of Barcelona since 1975. He is currently Professor emeritus of paint of the University of Barcelona. .
He studied at the Superior School of Fine Arts of Barcelona (1965- 1969) and the International University of Art of Florence (1969-70), as well as the Academies of Fine Arts of Florence and Urbino (1970-71). He completed doctoral studies in philosophy and architecture, and in 1985 he received his doctorate from the University of Barcelona, with a thesis on the language and ideograms of the Joan Miró Barcelona Series, which was edited by Ediciones UB on the occasion of the Miró Year. 1993, under the title Entender Miró and translated into Chinese in 1997. He has directed several teaching innovation projects, one of which was awarded in 2003 by the Department of Environment and Housing of the Government of Catalonia. Professor of the Master of Contemporary Artistic Creation since its foundation in 2009, where he created the Cognitive Painting Laboratory, developing different sensorial, physiological, musical experiences, and specifically on Olfactory Art, which he has presented at different congresses such as: Fine art European Forum Biennial Conference (Granada, 2013); Conference "And painting", Center for Investigação me Belas Artes (Lisbon, 2014); III National Congress on Higher Education of the Arts (Sonora, Mexico, 2017); International Congress on Contemporary European Painting (Porto, 2017). He has been coordinator of the Doctorate Program: The besieged reality: concept, process and artistic experimentation (2015-17) .
Guest visiting professor of the following universities: National Dong Hua University (Taiwan); National Kaohsiung Normal University (Taiwan); Seni Indonesia Denpasar Institute; Green School (Indonesia); University of Sonora (Mexico); China Academy of Art of Hangzhou, Beijing Communication University of China.
As a member of the i2ADS, Institute of Research in Art Design and Society of the University of Porto, he has participated in different research projects on the thinking of painting, and as a member of the Water Research Institute of the UB, he has been coordinator scientist of the International Day on the Art of Water (2015) and the International Symposium on Water and Public Space (2016). Also, as a collaborator of the Confucius Institute Foundation of Barcelona, he curated the exhibitions: "Zoomorphic portraits" by Li Huashuai (2016); "Behind the space" by Li Yousong (2017) and "Memories rescued" from Wang Lu (2018).
He is the author of several essays of a methodological nature and of aesthetic research in contemporary painting, recently compiled by the UB under the title: From the heart of painting. As editor, he has published an anthology of texts on the spiritual notion titled The spirit of artistic creation, as well as the critical anthology of the personal work entitled: For the changeable ways of painting 2011). In 2006, Viena Ediciones published, in the Tamarit collection, a critical anthology of the pictorial work with the title: Corbella, from existential painting to essentials.
TRAJECTORY AND CHARACTERISTICS OF THE WORK
Once the conditioning factors have been overcome, his painting has evolved since 1969, at the same time that he has researched different  contemporary languages based on the chronological movements of his soul: 
Existencialista stage (1969-1970), His work reflects restlessness, dissatisfaction, that becomes ostensible by means of corporal morphologies rebelled, contorsionadas and deformed, so that makes an existentialist and incorformist spirit palpable.
Informal stage (1975-198), his work is a result of the turbidity, anguish, anguish, passion and destruction that become evident through an exalting gesture, which is why we can agree that it moves within an informalist spirit.
Expressionist stage (1985-1990), the human presence is redefined in a sensual, amorous and pulsional manner, treated chromatically, so that the matter color outlines environmental laws and bills close to a landscape conception and outlines an expressionist spirit.
Mediterranean stage (1991-1996), his work is motivated by the theme and myth of the Mediterranean that act as a presence with extreme luminosity, as well as a greater specification of idealized figuration, which refers to the spirit Mediterranean.
Intimidate Stage (1997-2002) goes into a more immediate and everyday theme, such as flora, fauna, fountains, gardens, terraces, valleys of the Corb Valley, so that a spirit is drawn intimate
Essential stage (2003-2006), it is devoted exclusively to the landscape from different motivational places, basically the Corb Valley and Italian Tuscany, highlighting specific, emblematic or essential aspects.
Zen stage (2007-2012), the interest in oriental aesthetics is increasingly taken by a meditative, idealistic, expansive and chromatic painting.

Taoist stage (2013-2019), its incursion into the Eastern world is becoming increasingly clear, so that it moves naturally towards a Taoist pictorial aesthetics, where the eight acquires a dimension of immanent, suggestive and profound content.